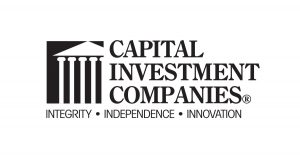 Market Down and Dirty
Last Week's Economic/Market Summary
Data
S. equities rose on the week for their 2nd weekly advance in a row.

S&P 500 +2.55% Dow +1.43% Russell 2000 +3.72%, Nasdaq +3.25%[1]

The All-Country World Index rose +2.49%.1

S&P 500 sub-sectors were mostly higher last week.

Tech, Materials, & Energy led to the upside. 1
Defensive oriented area of the market struggled.

The CBOE Volatility Index (VIX) declined 16.65% to end at 13.07. 1
US Treasury bond yields were mixed last week.

US 2yr -0.16% at 4.87%, 10yr -0.07% to 4.18%, 30yr -0.01% to 4.29%.1
Short-end yields sank on the back of labor market data along with Fed Funds futures.

Commodities as an aggregate asset class were mixed last week.

WTI Crude gained +7.69%.1
Gold was rose +1.31%.1
The US Dollar index gained +0.18%.1

In our opinion, U.S. economic data continued to be mixed last week.

Consumer confidence came in below estimates after rising for 4 months. 1
2nd quarter GDP was revised lower to 2.1% from the initial 2.4% release. 1
Measures of the labor market came in below expectations but remain strong. 1
An index of equities outside the US (FTSE All-World ex-US) rose +2.00%.1
Conclusion
US Equities had an overall strong week in notching the best week since June.

The Nasdaq & small-cap tracking Russell 2000 led to the upside.
Equities appeared to get a boost from negative economic data this week seemingly from hopes the economy was heading for a "no landing" or "soft landing" following the Fed's rate hikes.
Sentiment and positioning continue to be far from bearish even though September is typically weak for stocks. 1

The often cited Put/Call ratio increasing recently has been lauded as a "gotcha" that market participants by and large are positioned bearishly.

This doesn't appear to be true as large out of range puts, also known as "crash puts", remain near historically cheap levels. 1
We believe this is a result of investors buying put spreads which is 2 contracts and offers protection from minor equity declines, but is not "bearish positioning" per se.

S&P 500 subsectors were mostly higher last week.

Tech once again led to the upside.
The relatively defensive sectors of Staples and Utilities were the only negative sectors in what was a broadly risk on week for trading across the sectors.1

US Treasury yields were lower across the curve last week.

The 2yr sank on the back of a cooling labor market that is not weakening "too much" in the eyes of investors at large.
The 10yr & 30yr saw their rates decline only slightly while the 2yr sank 0.16%.1

This steepening of the yield curve by the front-end coming down more than the long-end tends to be normal action historical as peak Fed Funds rate is approached.

Measures of the job report showed the labor market undergoing a perceived controlled cooling, illustrated by solid hiring, slower earnings growth, and more people returning to the workforce. 1

In theory, the moderation gives the Fed room to pause rate increases this month while keeping options open for another hike later in the year.

Non-US equities were positive last week despite a continued strength from the US Dollar.

Chinese equities have been the worst performer int'l equities for a month now as foreign investors have unloaded $12.3 billion worth of shares from the Mainland. 1
Additionally, investors have been net sellers of European equities for 25 straight weeks. 1

Commodities at large produced a large positive week as Oil continued it's recent strength.

Oil has posted 3 consecutive monthly advances thanks in large part to a tightening supply thanks to production cuts from OPEC+.
Gold has performed surprisingly week given the strength in the US Dollar and a rise in real interest rates.

Traditionally, gold performs well in the opposite environments of these economic measures.

Copper rose over 2% to track recent interest rate moves and Chinese stimulus measures. 1

We'll continue to monitor as copper could be setting up for a move higher.
Ryan A. Mumy, CFP®,
AIF® – Chief Investment Officer
Contact: 828/855-9400
info@CIASonline.com or rmumy@bloomberg.net 
 1 Source: Bloomberg – 9/1/2023 
Disclosures: The information provided in this paper is for general informational purposes only and should not be considered an individualized recommendation of any particular security, strategy or investment product, and should not be construed as investment, legal or tax advice. Capital Investment Advisory Services, LLC makes no warranties with regard to the information or results obtained by third parties and its use and disclaim any liability arising out of or reliance on the information. This information is subject to change and, although based on information that Capital Investment Advisory Services, LLC considers reliable, it is not guaranteed as to accuracy or completeness. Source information is obtained from independent financial data suppliers. For investment related terms definitions, please visit: www.investopedia.com Past performance is no guarantee of future results. Additional information about CIAS and its Form ADV Part 2A are available on the SEC's website at www.adviserinfo.sec.gov Advisory services through Capital Investment Advisory Services, LLC Securities may be offered through Capital Investment Group, Inc. Member FINRA/SIPC Both firms located at 100 E. Six Forks Rd. Suite 200, Raleigh, NC 27609 919-831-2370