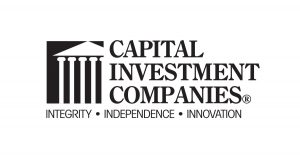 Market Down and Dirty
Last Week's Economic/Market Summary
Data  
U.S. equity indices bounced firmly off multi-year lows heading into a Federal Reserve meeting this week.

S&P 500 +3.97% Dow +5.72%, Russell 2000 +6.02%, Nasdaq +2.25%

1

The All-Country World Index gained +3.34%.1

 

S&P 500 sub-sectors ended the week mostly higher.

Industrials, Staples, Financials, Real Estate, & Utilities all rose over 6% to lead. 1

 

Communications Services was the only negative sector @ -2.23%.1

 

The CBOE Volatility Index (VIX) sank lower by 13.27% to end at 25.75. 1

 

US Treasury bond yields took a pause from their recent drive higher and moved lower last week.

US 2yr -0.06% at 4.41%, 10yr -0.19% to 4.02%, 30yr -0.15% to 4.15%.1

 

While rates rolled over, they remain in a firm uptrend at decade high levels.

 

Commodities as an aggregate asset class were mixed last week.

WTI Crude gained 3.87%.1

 

Gold declined -0.80%.1

 

The US Dollar index sank -1.21%.1

 

In our opinion, U.S. economic data was mixed last week.

The latest inflation report in the US showed prices still rising but at a slower pace. 1

 

3

rd

quarter GDP came in at +2.6% with much of the growth from an improving trade deficit. 1

 

Flash PMIs continued to show business contraction & the housing market continued to weaken. 1

 

An index of equities outside the US (FTSE All-World ex-US) gained 1.41%.1

 
Conclusion
US Equities finished the week higher across the board despite multiple disappointing earnings reports from major large-cap US technology companies.

We believe a large bounce off of multi-year lows is to be expected.

 

In our opinion, much of the rise last week was a result of institutional investors selling volatility and thereby causing a systematic rise to stock indices.

The underlying data relating to the economy & markets hasn't changed from our perspective.

 

The small-cap tracking Russell 2000 led to the upside with a gain of over 6%.1

 

S&P 500 sectors finished the week mostly higher.

Most sectors ignored earnings and we're helped higher by interest rates & the US Dollar taking a pause from their large moves higher throughout 2022.

 

Communications was the only negative sector as major components such as Alphabet (google) & Meta (facebook) were punished for missing earnings. 1

 

US Treasury yields rolled over last week after 12 straight weeks of gains.

The longer maturities sank more than the 2yr which strengthened the inversion of the curve.

 

The biggest news from the rate market last week was the inversion of the 3 mo US Treasury yield vs the 10yr's yield.

1

This has remained positive despite all that has transpired this year and the 3 mo yield finally surpassed that of the 10yr last week.

 

This measure is one of the favorites of many market economists & participants to indicate a recession is likely in the US.

 

Economic data was mixed last week as investors continue to attempt to predict when the Federal Reserve will pivot from restrictive policy and whether or not there will be a recession in the US.

Q3 GDP came in better then expected which gave a boost to equity bulls last week.

Much of the +2.6% gain was attributed to the narrowing trade deficit while the underlying data continued to indicate a slowing economy. 1

 

Consumer Confidence fell to a 3-month low. 1

 

New home sales plunged 11% in September while Pending Sales sank 10%+.1

 

Earnings season is coming to a close with 52% of S&P 500 companies having reported.

1

71% have reported positive earnings results & 68% have beaten revenue expectations. 1

 

The current earnings growth rate is at 2.2% for the S&P 500. 1

 

Forward guidance has been mixed and full of cautious outlooks from company execs.

 

All eyes will be on the Federal Reserve and economic data this week.

While the Fed is fully expected to hike rates by another 0.75% more interest is in Chair Powell's commentary and specifically how he might lay the groundwork for an eventual pivot by the Fed.

 

Several measures of the labor market will also be released this week along with PMI data.

 

We continue to encourage patience with volatility remaining prevalent in the stock & bond markets as the future economic picture remains extremely hazy.

 
Ryan A. Mumy, CFP®,
AIF® – Chief Investment Officer
Contact: 828/855-9400
info@CIASonline.com or rmumy@bloomberg.net 
 1 Source: Bloomberg – 10/28/2022  
Disclosures: The information provided in this paper is for general informational purposes only and should not be considered an individualized recommendation of any particular security, strategy or investment product, and should not be construed as investment, legal or tax advice. Capital Investment Advisory Services, LLC makes no warranties with regard to the information or results obtained by third parties and its use and disclaim any liability arising out of or reliance on the information. This information is subject to change and, although based on information that Capital Investment Advisory Services, LLC considers reliable, it is not guaranteed as to accuracy or completeness. Source information is obtained from independent financial data suppliers. For investment related terms definitions, please visit: www.investopedia.com Past performance is no guarantee of future results. Additional information about CIAS and its Form ADV Part 2A are available on the SEC's website at www.adviserinfo.sec.gov Advisory services through Capital Investment Advisory Services, LLC Securities may be offered through Capital Investment Group, Inc. Member FINRA/SIPC Both firms located at 100 E. Six Forks Rd. Suite 200, Raleigh, NC 27609 919-831-2370