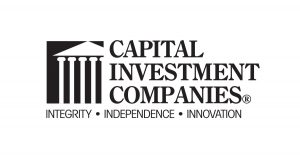 Market Down and Dirty
Last Week's Economic/Market Summary
Data  
U.S. equity indices moved higher last week as investors continue to hold out hope for a Fed pivot.

S&P 500 +4.66% Dow +4.89%, Russell 2000 +3.53%, Nasdaq +5.22%

1

The All-Country World Index gained +3.23%.1

 

S&P 500 sub-sectors ended the week higher across the board.

Energy led the way with a gain of 8%+ followed by 6%+ from Tech & Materials. 1

 

Utilities, Real Estate, Staples, & Healthcare all returned 2.5% or less. 1

 

The CBOE Volatility Index (VIX) moved lower by 7% to end below 30 @ 29.71. 1

 

US Treasury bond yields moved higher for the 12

th

consecutive week.

US 2yr flat at 4.47%, 10yr +0.20% to 4.21%, 30yr +0.32% to 4.30%.1

 

All major US Treasuries ended the week yielding north of 4% for the first time since 2007. 1

 

Commodities as an aggregate asset class were mixed last week.

WTI Crude was flat at -0.65%.1

 

Gold rose +0.74%.1

 

The US Dollar index sank -1.24%.1

 

In our opinion, U.S. economic data was mixed last week.

US industrial production increased 0.4% in its latest release despite manufacturing slowing. 1

 

Home builder sentiment fell to 50% of its level just 6 months ago. 1

 

The labor markets stayed resilient as unemployment claims were less than expected. 1

 

An index of equities outside the US (FTSE All-World ex-US) rose 3.34% helped by the USD weakening. 1

 
Conclusion
US Equities finished the week very strong as a large options expiration as well as new hope for the Fed pivoting appeared on Friday.

An article from the Wall Street Journal on Friday from the reporter nicknamed "The Fed Whisperer" hinted at Fed officials considering a reduction in the pace of their hikes.

This same comment has been offered by various Fed officials in talks since their last meeting and is very data dependent. i.e. – They're not going to pivot just because the markets are down a bunch.

 

The US Dollar also pivoted following this news and headed lower by almost 2% on Friday. 1

 

We believe the large options expiration also helped fuel the Friday spike as some investors are positioning to take advantage of a short-term run-up in equities.

 

S&P 500 sectors finished the week higher across the board.

Energy led to the upside followed by the most beat-up area of the market so far in '22, Tech.

1

Interesting to note strength from Semiconductors in a week when the US gov't further restricted their ability to sell to China & a major producer shut down a key chip plant.

 

US Treasury yields continued their recent strong move higher with the entire maturity curve ending the week yielding more than 4%.

1

The 10yr & 30yr moved higher by 0.20% & 0.32% respectively while the 2yr was flat. 1

 

Last week's steepening supports our view that the short end of the curve offers value, while further out, the demand backdrop remains unsupportive.

 

There is a large amount of uncertainty in fixed income markets currently.

The Move Index tracks the volatility of the bond market as it currently at levels not seen since briefly in 2020 and during the financial crisis of '08-'09. 1

 

The uncertainty was underscored Friday, when 2-year Treasury yields rose, only to tumble as much as 0.16% after the Wall Street Journal report. 1

 

We reiterate our opinion that any sustainable move higher in equities will most likely only come after the credit markets stabilize.

 

Non-US equities moved higher last week as the weakening US Dollar seemed to give them some fuel.

The Chinese Communist Party re-elected Xi Jinping to a 3

rd

term as its leader.

1

Additionally, China delayed their release of quarterly GDP numbers last week in a fairly unheard of decision. 1

 

With Xi's grip on China strengthening at a time when their growth is slowing, investors in Emerging Markets may begin to look elsewhere.

 

Earnings season is upon us with 20% of S&P 500 companies reporting thus far.

1

So far, 72% of companies have beaten their earnings expectations & 70% have reported higher than expected revenues. 1

 

The S&P 500 blended earnings growth rate is currently at 1.5%.1

 

Net profit margin is currently at 12% which if it holds, would be the 5

th

consecutive quarter that the profits for S&P 500 index constituents have declined. 1

 

We continue to urge patience with investors as volatility in daily price movements don't show any signs of slowing down.

 
Ryan A. Mumy, CFP®,
AIF® – Chief Investment Officer
Contact: 828/855-9400
info@CIASonline.com or rmumy@bloomberg.net 
 1 Source: Bloomberg – 10/21/2022  
Disclosures: The information provided in this paper is for general informational purposes only and should not be considered an individualized recommendation of any particular security, strategy or investment product, and should not be construed as investment, legal or tax advice. Capital Investment Advisory Services, LLC makes no warranties with regard to the information or results obtained by third parties and its use and disclaim any liability arising out of or reliance on the information. This information is subject to change and, although based on information that Capital Investment Advisory Services, LLC considers reliable, it is not guaranteed as to accuracy or completeness. Source information is obtained from independent financial data suppliers. For investment related terms definitions, please visit: www.investopedia.com Past performance is no guarantee of future results. Additional information about CIAS and its Form ADV Part 2A are available on the SEC's website at www.adviserinfo.sec.gov Advisory services through Capital Investment Advisory Services, LLC Securities may be offered through Capital Investment Group, Inc. Member FINRA/SIPC Both firms located at 100 E. Six Forks Rd. Suite 200, Raleigh, NC 27609 919-831-2370