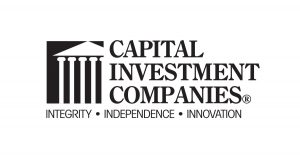 Market Down and Dirty
Last Week's Economic/Market Summary
 Data 
U.S. equity indices ended lowered for the 7

th

consecutive week.

 

S&P 500 -3.01% Dow -2.90%, Russell 2000 -1.12%, Nasdaq -3.82%1

 

The All-Country World Index lost -1.33%.1

 

S&P 500 sub-sectors were mostly lower last week as 8/11 finished negative.

 

Consumer related sectors led to the downside as Staples & Discretionary lost 8%.1

 

Energy, Healthcare, & Utilities finished the week in positive territory. 1

 

The CBOE Volatility Index (VIX) finished the week slightly positive. 1

 
US Treasury bond yields were mixed last week as the yield curve flattened.

 

US 2yr +0.03% at 2.60%, 10yr -0.16% to 2.78%, 30yr -0.10% to 2.99%.1

 

The longer maturities moved lower as credit spreads continued to widen. 1

 
Commodities as an aggregate asset class were little changed last week.

 

WTI Crude was marginally positive. 1

 

Gold gained roughly 2%.1

 

The US Dollar index ended the week lower. 1

 
In our opinion, U.S. economic data was mixed to down last week.

 

Consumer spending rose 0.9% in April, yet retailers Target & Walmart shares tanked on slowing.

1

demand, lower margins, and what is looking like excess inventory. 1

 

Housing data continued to weaken as sales sank to lowest pace since the pandemic began. 1

 
An index of equities outside the US (FTSE All-World ex-US) outperformed with a gain of 1.28%.1

 
Conclusion 
Equity markets continued lower last week as recession fears seemed to hit the consumer.

The S&P 500 ended the week lower for the 7

th

consecutive week and briefly touched down 20% on Thursday, which is the technical barrier for a bear market. 1

 

The NASDAQ is already in bear market territory as it ended last week down 27% in '22. 1

 

Going back to the end of 2020, the Nasdaq is down nearly 12%.1

 

The consumer has been helping to hold up the economy and although consumer spending came in higher than expected for April, actual results from Walmart & Target told a different story.

 

Shares of Target were down roughly 30% on the week while Walmart sank 20%.1

 
S&P 500 subsectors were mostly lower last week.

 

Consumer Staples & Discretionary led to the downside as names like Target & Walmart dragged.

 

Note that Amazon has also had a rough go at it lately as a result of the same issues.

 

Energy, Healthcare, & Utilities finished higher last week.

 

Energy & Healthcare have been 2 of the only sectors that haven't seen the widespread missing of earnings by core constituents.

 

Note that Healthcare is typically not exposed to the same cyclical earnings pressure that economic slowdowns have on other sectors.

 
The US Treasury market saw mixed results.

 

The short-end, mostly driven by Fed policy, rose slightly while the longer 10yr & 30yr saw yield move lower.

 

Long maturities seemed to have finally benefited from risk-off trading as the 10 & 30yrs have long been viewed as a "flight to safety" during equity market drawdowns.

 

We believe any further weakness in equities near-term should see a continued rotation into Treasuries.

 
The VIX volatility index ended the week mostly unchanged and below 30.

 

Despite stocks moving lower for many weeks in a row, the "fear gauge" VIX has traded mostly between 25 and 35. 1

 

Interesting to note that volatility across equities is currently historically cheap relative to the large moves we're seeing in the stock market.

 

If volatility were to reprice higher from here, this could be a catalyst for a further move lower in the equity markets.

 
Being down for 7 straight weeks and realized volatility being where it is, we currently are putting less emphasis on daily/weekly directional moves of 2-3%.1

 

Erratic moves in both directions in this type of environment are rarely explained by simple headline narratives.

 

We suggest investors take these with the proverbial "grain of salt".

 

As we've discussed since last year, the economy & markets are trying to find their footing in this post-Covid stimulus era and there are many unanswered questions persisting.

 
Ryan A. Mumy, CFP®,
AIF® – Chief Investment Officer
Contact: 828/855-9400
info@CIASonline.com or rmumy@bloomberg.net 
 1 Source: Bloomberg – 5/20/2022  
Disclosures: The information provided in this paper is for general informational purposes only and should not be considered an individualized recommendation of any particular security, strategy or investment product, and should not be construed as investment, legal or tax advice. Capital Investment Advisory Services, LLC makes no warranties with regard to the information or results obtained by third parties and its use and disclaim any liability arising out of or reliance on the information. This information is subject to change and, although based on information that Capital Investment Advisory Services, LLC considers reliable, it is not guaranteed as to accuracy or completeness. Source information is obtained from independent financial data suppliers. For investment related terms definitions, please visit: www.investopedia.com Past performance is no guarantee of future results. Additional information about CIAS and its Form ADV Part 2A are available on the SEC's website at www.adviserinfo.sec.gov Advisory services through Capital Investment Advisory Services, LLC Securities may be offered through Capital Investment Group, Inc. Member FINRA/SIPC Both firms located at 100 E. Six Forks Rd. Suite 200, Raleigh, NC 27609 919-831-2370