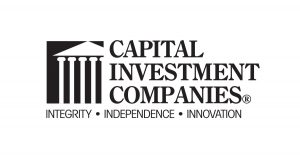 Market Down and Dirty
Last Week's Economic/Market Summary
 Data 
U.S. equity indices all ended the week lower in risk-off trading.

 

S&P 500 -2.68% Dow -1.86%, Russell 2000 -3.16%, Nasdaq -3.83%1

 

The Al-Country World Index declined 2.71%.1

 

S&P 500 sub-sectors were almost all lower last week.

 

Defensive Consumer Staples & Real Estate were the lone positive sectors. 1

 

Communications & Energy led to the downside. 1

 

The CBOE Volatility Index (VIX) gained 24.10% to close at 28.17. 1

 
The US Treasury market saw rates rise albeit at a slower pace on the long-end.

 

US 2yr +0.21% at 2.66%, 10yr +0.09% at 2.91%, 30yr +0.02% to 2.94%.1

 

The short-end shot higher following the aggressive comments from the Fed.

 
Commodities as an aggregate asset class moved lower last week.

 

WTI Crude declined 5.18% to settle at $101.41/barrel. 1

 

Gold lost 2.39%.1

 

The US Dollar index rose 0.61%.1

 
In our opinion, U.S. economic data was mixed last week.

 

US business activity was mixed in April with manufacturing rising & services declining. 1

 

Higher mortgages rates continued to slow housing data points. 1

 

The AAII measure of bullish investor sentiment dropped below 20% last week. 1

 
An index of equities outside the US (FTSE All-World ex-US) lost 2.79%.1

 
Conclusion 
US stock markets started the week off hot before hawkish comments from Federal Reserve Chairman Jerome Powell seemed to cause a significant sell-off across asset classes.

 

The S&P 500 was positive for the week heading into Thursday before erasing 5% of value by the end of trading on Friday. 1

 

Poor earnings from large companies also seemed to stoke the downward flame in some areas of the market that have been running hot for many years.

 

The more growth oriented areas of the market led to the downside as the small-cap tracking Russell 2000 and Nasdaq both dropped between 3-4%.1

 
S&P 500 subsectors finished the week almost all lower.

 

Consumer Staples (+0.51%) and Real Estate (+1.25%) were the lone positive sectors. 1

 

Communications led to the downside with a loss of almost 8% led by Netflix earnings miss. 1

 

Energy also sold off as it ended the week down 4.5%.1

 

Continued covid issues in China and the threat of a more aggressive Fed seemed to dampen the runaway energy inflation thesis of many.

 
The US Treasury market reverted back to flattening as the short-end that is mostly influenced by Fed policy saw rates shoot higher while the long-end had modest increases.

 

Treasuries are already off to their worst start since data started being kept for an index of issues in 1972 by Bloomberg. 1

 

On Thursday, Fed chair Powell appeared to validate the alarmist camp when he said "front-end loading" its rate hikes may be appropriate and characterized the labor market as "unsustainably hot." 1

 

We believe these comments helped push yields higher as on Friday, the 2yr Treasury yield, which is highly sensitive to monetary policy changes, rose to 2.69%.

 

The 10-year yield ended at 2.9%, up 0.07% on the week, after nearly reaching 3% on Wednesday. 1

 

Notably, Powell's remarks and the aggressive pricing of a more rate hikes by the market failed to stop inflation expectations from rising. 1

 

By Friday, Federal Reserve Chair Jerome Powell's endorsement of aggressive actions to curb inflation sent traders racing to price in half-percentage-point interest-rate increases at the bank's next four meetings, anticipating a stark break with its decades-long practice of tightening monetary policy gradually.

 

As we've discussed, at some point the Fed could overshoot policy on combating inflation and cause the long-end to become very attractive in a risk-off environment.

 

In our opinion, the risk to the Fed at this time is not tightening enough as opposed to tightening too much.

 

They can easily stimulate if they cause a recession by overdoing it.
Earnings season is firmly underway with 20% of S&P 500 companies reporting thus far. 1

 

79% of companies have beaten earnings expectations & 69% have beaten revenue estimates. 1

 

The average earnings growth rate so far is 6.6% which is the lowest since Q4 of 2020. 1

 

The jury is out on valuations at this point in the cycle as the 10yr yield would suggest we could see the P/E of the S&P come down more from here.

 
Ryan A. Mumy, CFP®,
AIF® – Chief Investment Officer
Contact: 828/855-9400
info@CIASonline.com or rmumy@bloomberg.net 
 1 Source: Bloomberg – 4/22/2022  
Disclosures: The information provided in this paper is for general informational purposes only and should not be considered an individualized recommendation of any particular security, strategy or investment product, and should not be construed as investment, legal or tax advice. Capital Investment Advisory Services, LLC makes no warranties with regard to the information or results obtained by third parties and its use and disclaim any liability arising out of or reliance on the information. This information is subject to change and, although based on information that Capital Investment Advisory Services, LLC considers reliable, it is not guaranteed as to accuracy or completeness. Source information is obtained from independent financial data suppliers. For investment related terms definitions, please visit: www.investopedia.com Past performance is no guarantee of future results. Additional information about CIAS and its Form ADV Part 2A are available on the SEC's website at www.adviserinfo.sec.gov Advisory services through Capital Investment Advisory Services, LLC Securities may be offered through Capital Investment Group, Inc. Member FINRA/SIPC Both firms located at 100 E. Six Forks Rd. Suite 200, Raleigh, NC 27609 919-831-2370