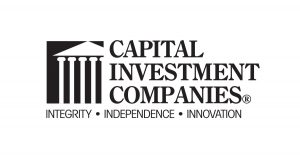 Market Down and Dirty
Last Week's Economic/Market Summary
Data 
U.S. equity indices were mostly higher last week. 

S&P 500 +1.84% Dow +0.31%, Russell 2000 -0.55%, Nasdaq +1.98%

1

 

The All-Country World Index gained 1.15%.

1

 

S&P 500 sub-sectors were mostly positive as commodity linked areas led the way. 

Energy, Materials, Utilities, & Tech led to the upside with gains from 6.5% to 2%.

1

 

Healthcare & Real Estate were the 2 negative sectors, losing less than a percent.

1

 

The CBOE Volatility Index (VIX) declined almost 13% to end at 20.80.

1

 
The bond market continued to get pummeled as yields rose across the maturity curve.

US 2yr +0.34% at 2.26%, 10yr +0.34% at 2.49%, 30yr +0.18% to 2.60%.

1

 

Gov't bonds are off to their worst start since 1949.

1
Commodities as an aggregate asset class moved higher last week. 

WTI Crude rose 7.4%.

1

 

Gold was up 1.73%.

1

 

The US Dollar index increased 0.58%.

1

 
In our opinion, U.S. economic data was mixed last week. 

The labor market remained strong as initial jobless claims fell to their lowest level since 1969.

1

 

Business activity in the US jumped to an 8 month high in March.

1

 

The 30yr mortgage rate reached a 3-year high & pending home sales declined in February.

1

 An index of equities outside the US (FTSE All-World ex-US) declined 0.36%.

1

 
Conclusion 
US stock markets rose last week as mixed data continued to pour in. 

The S&P 500 has gained 8% over the last 2 weeks while the Nasdaq rose 11%.

1

 

This has coincided with improving expectations for 1

st

quarter S&P 500 earnings per share.

1

 

Along with rising earnings expectations, multiple points of strong economic data came in. 

These positive items were checked with continued geopolitical tensions as well as concern that the Fed might hike more quickly than the market is anticipating. 

Interesting to note that the small-cap Russell 2000 underperformed last week at -0.55%.

1

 

After briefly breaking out of its trading range in November of last year, the R2k lost over 25% before settling into what could be a new range around 2000.

1

 

We continue to point out that if there is to be a "soft landing" for the market post-Covid and Fed tightening, small-caps will need to participate. 

S&P 500 subsectors finished the week mostly higher. 

Sector leadership last week was in 2 categories: Commodity related & Tech. 

Energy, Materials, Utilities, & Tech were the biggest gainers.

1

 

Energy led by a wide margin at +6.59% and is +42% on the year.

1

 

Interesting that Tech & Utilities were leaders to the upside even as interest rates exploded higher. 

Healthcare & Real Estate were the only negative performing sectors.

1

 
The US Treasury market saw bond yields continue their massive move higher. 

Most of the rise in yields came after hawkish talk from Fed Chair Powell who indicated the Federal Reserve would be tough on inflation even if it meant more aggressive tightening.

The markets now have priced in a 70% probability for a 0.50% rate hike in May.

1

 

The widely followed 10yr UST surged 0.34% higher last week to finish near 2.5%.

1

 

This is its highest level since 2019 and a full percentage point above where it was in December of last year.

1

 

This is a far faster and steeper increase than before other monetary policy tightening cycles and has already driven the 10yr's yield past technical trend lines that have effectively served as a ceiling to its rate since the late 1980s.

1

 

A large amount of long-standing relationships among asset classes and business operations could change if this blow-off higher in the 10yr continues. 

We continue to point out that while the Fed's interest rate hikes effect the shorter end of the Treasury market, more aggressive rate hiking could also signal more aggressive paring back of its bond buying program…which is mostly in longer term gov't bonds. 
Commodities moved firmly higher last week while ex-US equities underperformed. 

Oil gained last week after pausing the previous week while global markets continue to look for ways to move off of dependence on Russian exports and OPEC pumping stays at the same levels.

Int'l equities struggled last week and have not kept pace during the US market's recent bounce.

Europe has lagged the most while Latin America has led to the upside.

1

 

China continues to be in many market observers eyes as they face many headwinds we've discussed at length as well as a massive Covid outbreak in their financial hub of Shanghai.
Ryan A. Mumy, CFP®,
AIF® – Chief Investment Officer
Contact: 828/855-9400
info@CIASonline.com or rmumy@bloomberg.net 
 1 Source: Bloomberg – 3/25/2022  
Disclosures: The information provided in this paper is for general informational purposes only and should not be considered an individualized recommendation of any particular security, strategy or investment product, and should not be construed as investment, legal or tax advice. Capital Investment Advisory Services, LLC makes no warranties with regard to the information or results obtained by third parties and its use and disclaim any liability arising out of or reliance on the information. This information is subject to change and, although based on information that Capital Investment Advisory Services, LLC considers reliable, it is not guaranteed as to accuracy or completeness. Source information is obtained from independent financial data suppliers. For investment related terms definitions, please visit: www.investopedia.com Past performance is no guarantee of future results. Additional information about CIAS and its Form ADV Part 2A are available on the SEC's website at www.adviserinfo.sec.gov Advisory services through Capital Investment Advisory Services, LLC Securities may be offered through Capital Investment Group, Inc. Member FINRA/SIPC Both firms located at 100 E. Six Forks Rd. Suite 200, Raleigh, NC 27609 919-831-2370